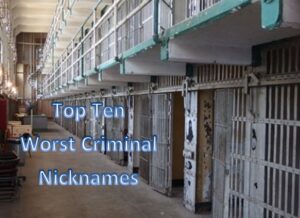 With the arrest of Windsor's infamous Butter Tart Bandit What's Up Windsor has compiled the top ten worst criminal nicknames in the city.  Counting down from ten to one here are the worst criminal nicknames from Windsor Ontario….
10. Butter Tart Bandit
9. Penis Bush Gardener
8. Downtown Dine and Dasher
7. Pillette Road Peeper
6. Jackson Park Jay-Walker
5. Devonshire Diddler
4. Forest Glade Fudge Toucher
3. Public Library Porn Star
2. Fountainebleau Flasher
And the number one worst criminal nickname from Windsor, Ontario…..
Dougall Avenue Door-Knob Licker