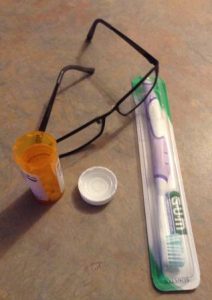 Windsor, ON – Chris Taylor, age 38 of Windsor, has recently discovered the idea of friends-with-benefits but hasn't quite grasped the concept completely. Mr. Taylor reports that during a weekly get together with his pals over beers last Friday the conversation turned to having friends-with-benefits.   One of Chris's friends advised he had a friend-with- benefits and was having sex once or twice a week.

Mr. Taylor immediately headed home to update his dating profile on Plenty of Fish to include that he had a great job with an amazing dental, vision and prescription drug plan. "I have a great benefits plan I just didn't realize that I should be telling women about it in order to have casual sex.   Who knew?"
Mr. Taylor has reported immediate results to his new dating profile "I haven't had sex yet but I have two dates lined up this week.   One has crooked teeth and the other one is near-sighted".