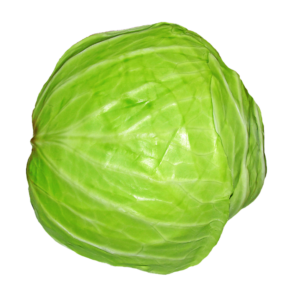 Windsor, ON – Sitting quietly in the fruits and vegetables section of a local grocery a Jumbo-Cabbage reports he has gained a significant amount of weight since the summer. "I stopped going to the gym and developed some poor nutritional habits but I thought I could drop the excess weight by getting back into exercising but the results aren't there so far" the Cabbage said on Wednesday.

The Jumbo-Cabbage also claims the grocery store is harassing him about his weight "They have a sign right out in front of the store that say 'Jumbo' Cabbage on it. You don't see them putting signs about obese carrots up at the store".   In addition the Cabbage feels his placement on the store shelf is also discriminating "They moved the string-beans right next door to my section and I can hear those skinny little pricks talking about me".
The Jumbo-Cabbage plans on getting back to the gym before the end of the year "If I can drop some weight maybe they'll move me over to the regular cabbage section before coleslaw season gets here".