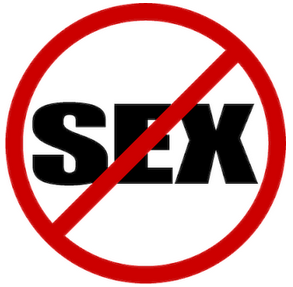 Windsor, ON – Fred Lamont of Windsor has gone on an 18 month dry spell. Despite his best efforts on E-Harmony, Match.com and Plenty of Fish Mr. Lamont has been unable to consummate a relationship with a new lady friend.   At a press conference this week the would-be-Romeo announced that he was now abstaining from sex.

"I'm turning a negative into a positive.   Instead of being negative and saying I haven't been laid in 18 months I am now telling people I have been abstaining from sex for the last year and a half" Mr. Lamont announced on Thursday.  "I think it makes me more attractive to the opposite sex.   I don't come across as being desperate instead it looks like I have a moral compass" he added.
When asked if he would abandon his new philosophy if given the opportunity for intercourse Mr. Lamont replied "Of course!  In a quick-second I'd stop my abstinence program if there was the slightest chance I'd get my pants off.   But for now I'm going with the abstaining stuff as my opening line".   Mr. Lamont did pass along a warning that a "quick-second" is a phrase that might come up again in the future if and when he does meet a new girlfriend.