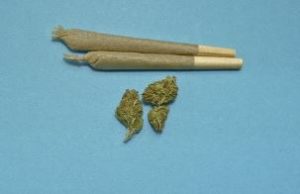 Windsor, ON – Only one week after Canada became the first country to legalize marijuana jokes about weed have stopped appearing on social media. "The first few days were awesome" said local marijuana joke-teller Caleb Richards "the jokes were everywhere.  We had stuff about clouds of weed-smoke covering Canada on weather maps and all the Doritos jokes.  Now there is nothing".

Experts had warned that jokes about marijuana wouldn't have a long shelf-life. "They tend to go moldy after three to six months but I am surprised at how fast these jokes burned out.   They were passed around on social media and all the weed-jokes seemed to get used up on the first day or two after legalization" explained Dr. Mathew Sydall of the Comedy Institute of Canada.
When will we see new and more long-lasting weed jokes? Dr. Sydall thinks it may be some time before weed-jokes take over our newsfeeds again "My guess is we might see a rebound next year when the weed-retail establishments become more prevalent in the interim I think most people will just go back to dick jokes".